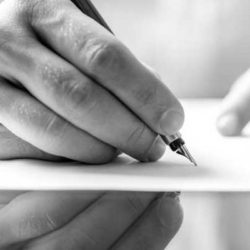 If you have made a Will – and every adult should – you may think you can set and forget it until the day you die. But good family lawyers will tell you that things can change if you should get divorced after the Will is made. For a start, any gifts you have Willed to your ex-spouse will be invalidated by a divorce. And if they were appointed as the Executor of your estate, they now won't be able to take up that role should the need arise.
That is why you must see that a new Will is created by someone like Perth Wills Lawyer after the divorce has become official. Don't do anything before this date, as it will not hold good after the divorce is final anyway. Since you make a Will so that your assets can be disposed of the way you want, it is essential to make a new one not only after a divorce, but after any other major changes in your circumstances.
For instance, if you remarry at any time after the divorce, or even if you marry for the first time, you should again upgrade your Will to include your new spouse. Then there could be more children that you would want to include in the disposal of your assets. All these things should be taken into account. While many Wills are quite straightforward, others can be quite complicated so it is wise to have your Will made out by a solicitor or your family lawyer.