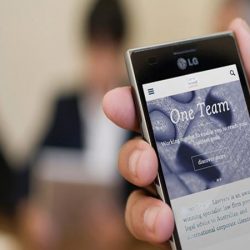 Creating an effective digital strategy for your law firm can be difficult. Even the best lawyers in the world tend to have trouble with complicated things like digital marketing, and you shouldn't be too embarrassed to speak to an online marketing expert.
Unfortunately, small law firms and lawyers who are just starting out don't always have the budget to be able to employ a digital marketing team. Digital marketing experts can be very expensive, especially if you want to see fast results and big returns on your marketing investments.
With this in mind, we've put together a short list of our top tips to help you develop your own digital strategy for your law firm. Note that you should always speak with an expert marketer if you're unsure about what you're doing.
Make sure you have a decent marketing budget:
The first, and arguably the most important part of your law firm's digital strategy is your marketing budget and budget allocations. In most cases, your marketing budget will form a significant part of your annual expenditure, and a large proportion of it will be directed towards digital marketing.
You need to decide how you're going to spend your marketing money, when you're going to spend it, and how you're going to build the maximum return on investment possible. Consider allocating money to some of the following: